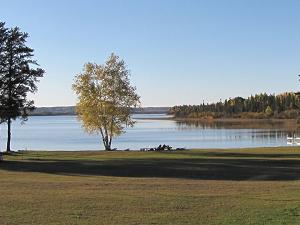 Are you ready to experience Northern Ontario fishing at its best? Kab Lake Lodge, located in the Armstrong Area of Northwestern Ontario, is a fishing vacation resort that provides a host of fishing amenities and plenty of trophy-size hungry fish!
Each year families of all ages keep coming back to our Lodge for the fine lodgings, warm hospitality, and the superb fishing action. Avid fishermen from around the world enjoy our many fishing "hot spots" that produce numerable wall-mount and trophy-size catches.
The lakes in our area are full of Walleye, Northern Pike, Perch, and Lake Trout. You will have a unique and successful fishing experience.
Our establishments is a great place to setup camp or stay in our cabins if you are planning to fish or hunt at any of these lakes or rivers: Pishidgi Lake, Kopka Lake, Greske lake, Jackinnes Lake, Renaud Lake, Gull River, Johnspine Lake, Voltaire Lake, Pangloss Lake, Candide Lake, Penny Lake, Lake Nipigon, Geikie Lake, Cheeseman Lake, Wabikon Lake, Handley Lake, Gennis Lake, Poshkokagan River, Black Sturgeon Lake.

Fishing Amenities
Kab Lake Lodge provides everything you need for your fishing trip, including:
Boat and Motor Rentals
Fuel
Fishing Licenses
Lake Maps
Fish Cleaning House
Live Bait
Tackle
Lodge Rentals
Cabin Rentals
RV/Tent Rentals
Click here for information on fishing license fees.

Fishing Information & Regulations
Kab Lake Lodge respects and follows all fishing regulations. The Lodge is located in Fisheries Management Zone 6.
The following are extracts from the Fishing Regulations Summary :

How to Use the Fishing Regulations Summary Video
For further information please visit www.ontario.ca/fishing

Ontario Fish Water Temperature Preferences
Below is a table that shows Ontario fish water-temperature preferences: