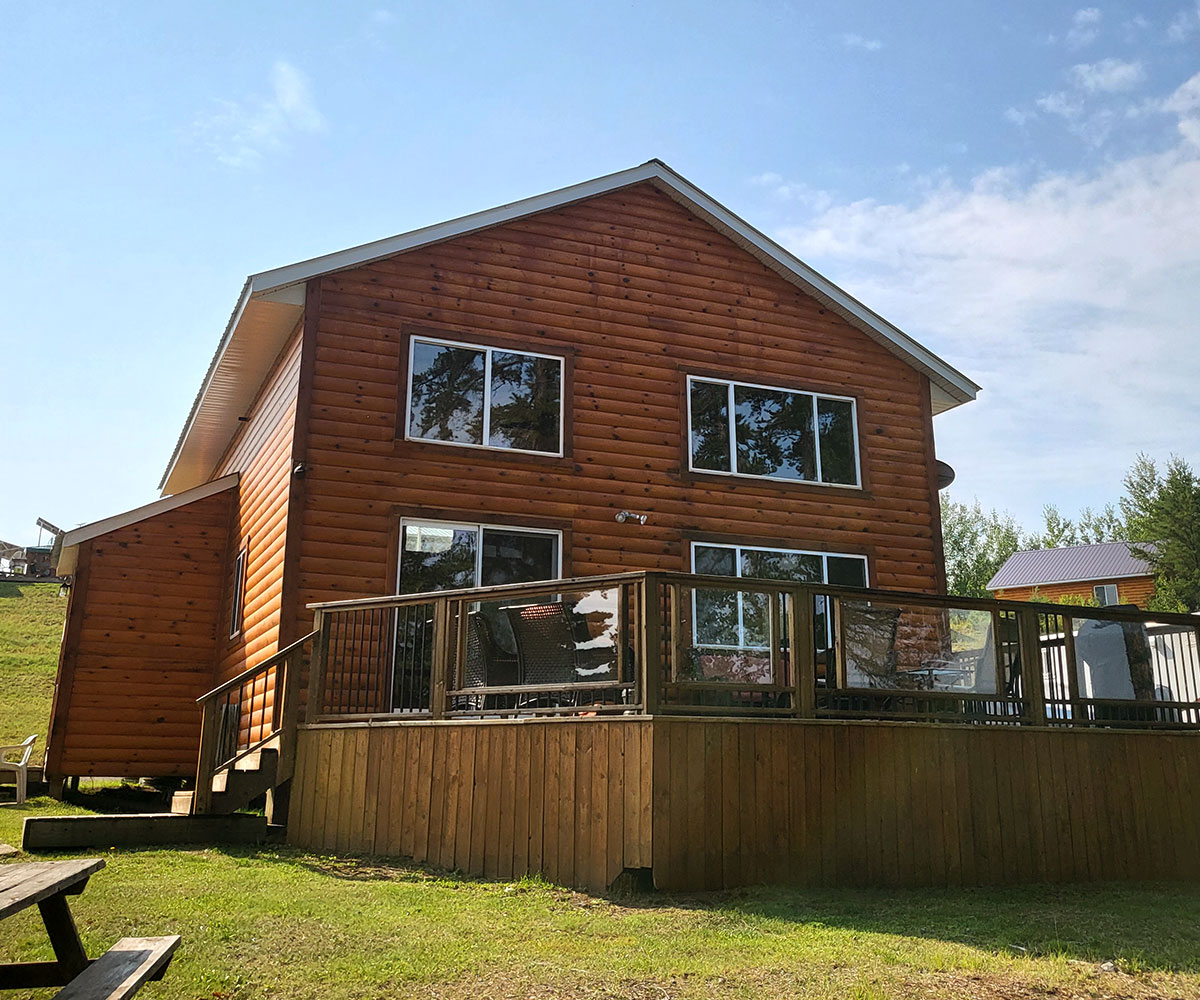 The Bear
The Bear cabin provides amazing Kab Lake views! This cabin sleeps 12 people and is equipped with a propane heater for comfortable evenings, 2 fridges, microwave, propane stove and a BBQ. All you need to bring is your own linens, pillows, blankets, personal belongings, and food for your stay.
The cabin also has 2 bedrooms each with queen beds. The amazing loft has 2 queen beds and 4 bunk beds.
This accommodation offers a variety of accommodations from one family to 3 families or just a group of guys or gals with a great camping experience.
This Northern Ontario cabin located on highway 527 is a great place to stay if you are planning to fish or hunt at any of these lakes or rivers: Pishidgi Lake, Kopka Lake, Greske lake, Jackinnes Lake, Renaud Lake, Gull River, Johnspine Lake, Voltaire Lake, Pangloss Lake, Candide Lake, Penny Lake, Lake Nipigon, Geikie Lake, Cheeseman Lake, Wabikon Lake, Handley Lake, Gennis Lake, Poshkokagan River, Black Sturgeon Lake.

Pricing
Prices are as follows:
$85+HST per person per night
$510+HST per night minimum
2 night minimum
Prices are based on ages 11 and up.
Children age 10 and under stay FREE!

Check-In / Check-Out
Check-in time is 4:00 pm
Check-out time is 9:00 am

Reservations
To request a reservation, please fill out our online form with the dates you'd like to visit. We will do our best to accommodate you!

Photo Gallery
Please click on an image below for a larger view: