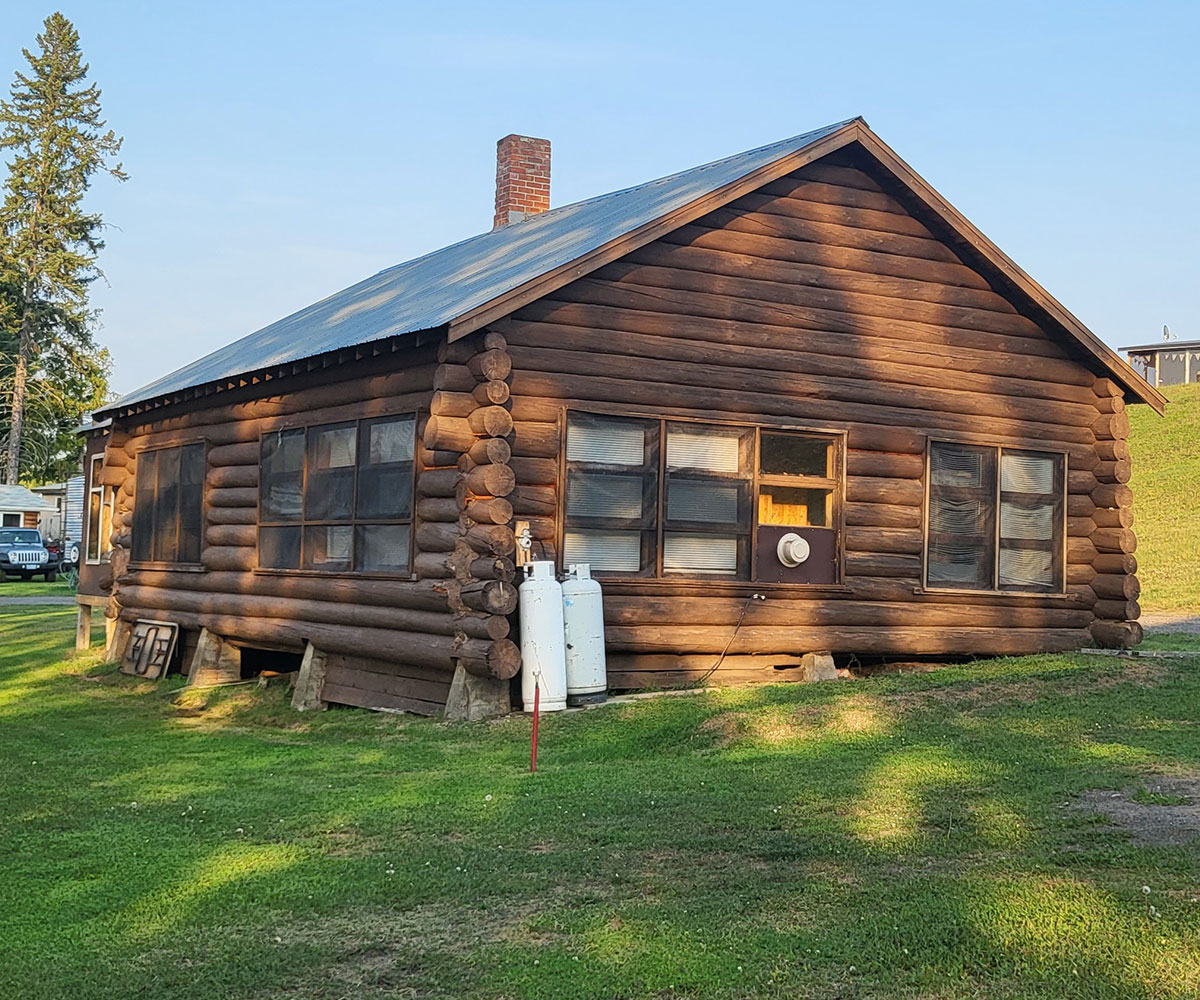 The Chipmunk
The Chipmunk is our traditional rustic log cabin that comfortably sleeps 8 people, and contains a beautiful fireplace and propane heater for those chilly evenings. All you need to bring for a stay in the Chipmunk Cabin is food, linens for your bed, pillows, blankets and your personal belongings. Awesome lake views provided!
This cabin, has running water including hot water on demand. The attached porch is ideal for an extra eating area or just a place to leave all your fishing or hunting gear. The Chipmunk Cabin is a perfect Northwestern Ontario fishing and hunting accommodation for your next fishing or hunting trip.
Cabin amenities include: bbq, fridge, stove, pots/pans, cutlery and glasses. Fire pit just a few steps away! This lake front cabin comes with great lake views with incredible views of the sunset.
This Northwestern Ontario cabin located on highway 527, in 15B is a great place to stay if you are planning to fish or hunt at any of these lakes or rivers: Pishidgi Lake, Kopka Lake, Greske lake, Jackinnes Lake, Renaud Lake, Gull River, Johnspine Lake, Voltaire Lake, Pangloss Lake, Candide Lake, Penny Lake, Lake Nipigon, Geikie Lake, Cheeseman Lake, Wabikon Lake, Handley Lake, Gennis Lake, Poshkokagan River, Black Sturgeon Lake.

Pricing
Prices are as follows:
$70+HST per person per night
$400+HST per night minimum
2 night minimum
Prices are based on ages 11 and up.
Children age 10 and under stay FREE!

Check-In / Check-Out
Check-in time is 4:00 pm
Check-out time is 9:00 am

Reservations
To request a reservation, please fill out our online form with the dates you'd like to visit. We will do our best to accommodate you!

Photo Gallery
Please click on an image below for a larger view: