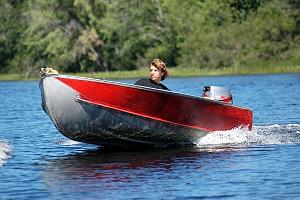 Affordable Boat Rentals
At Kab Lake Lodge, we are pleased to offer boat and motor rentals to our guests, making it convenient for you to experience a day of great fishing. We have a series of aluminum fishing boats and motors to get you to your favourite fishing spot.
In our boat affordable $75/day rental package, you get the following:
Aluminum Fishing Boat
25hp Motor & Fuel
Paddles, Anchor and Fishnet
Bait & Bait Bucket
Not familiar with our lake? We'd be happy to share with you some of the best fishing holes on the lake. Book early to avoid disappointment! contact us for information on Kab Lake.
Stay at Kab Lake Lodge
Boating Safety Publications